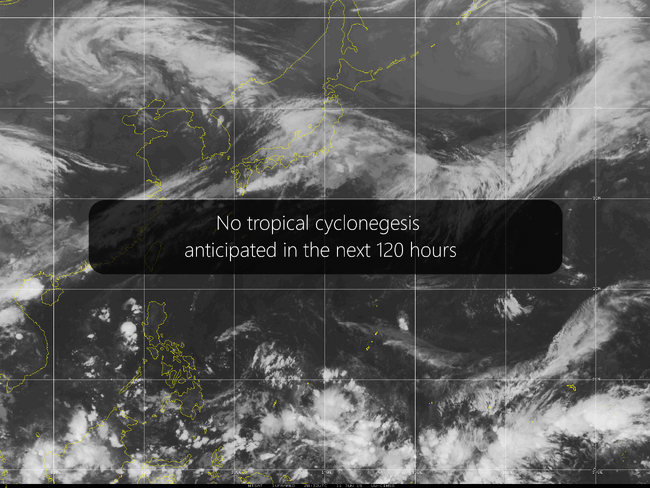 TROPICAL WEATHER OUTLOOK
WIKI-HURRICANES FORECASTING CENTER
300 AM JST THU JUL 09 2015
For the western North Pacific...west of 180° longitude...
The Wiki-Hurricanes Forecasting Center is issuing advisories on Typhoon Chan-hom, located several hundred miles southeast of the southern Japanese Islands, on Typhoon Linfa, located a few hundred miles southwest of Taiwan, and on Typhoon Nangka, located several hundred miles northeast of Guam.
Elsewhere...tropical cyclone formation is not expected during the next 5 days.
$$
Forecaster TheAustinMan
Ad blocker interference detected!
Wikia is a free-to-use site that makes money from advertising. We have a modified experience for viewers using ad blockers

Wikia is not accessible if you've made further modifications. Remove the custom ad blocker rule(s) and the page will load as expected.